The Export Process
The process of export from Japan or USA is really not all that diffficult. Once you have your first order on it's way to you, we are sure that you will be relieved of how easy it can be.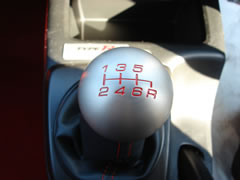 Where do we start?
The first step is your request to us, please feel free to contact us by email, fax or phone, letting us know your desired order and any specs and details that will be needed to source exactly what you are looking for.
After having tracked down our sources in Japan or USA (when needed, most of the time our sources are already decided). We negotiate with you how buyable your order is for the price you want to pay.
Once we have an agreement we will require a deposit from you, usually to the value of 50% of your total order.
If you sign up to our online auction system you can fast track the 1st 2 steps.
We make the purchase on your behalf.
Arrange the shipping, and or load the containers ourselves to your specification.
We then require a final balance settlement.
After which we surrender all shipping documents ready for you to pick up the order at your local port.
Other Details
We are able to arrange either an FOB or CIF service depending upon your needs. All funds are acceped by bank telegraphic transfer only. If you have any more questions then please email us.